Founder's Story: About me
I am Carol, founder of artofstencils.com.  I never thought that I would create a website about drawing stencils for kids.  First thing I remember is the delight on the faces of children during and after art lessons.
Of course, I am not an art expert, but just a classroom teacher who was always researching drawing lessons for kids.  I taught a year 6 class on a tiny Caribbean island called Grand Cayman, the largest of the 3 Cayman Islands.  Every Friday afternoon the entire school was engaged in art and craft activities.  This was a challenge for me as I was never artistic.
Thrilled With Outcome
Finding a way to get ideas for art and craft, I extended a math lesson on symmetry into an art lesson, where the students turned their symmetrical shapes into simple stencils.  Unquestionably, the students were thrilled with the outcome.  As a result of that activity, the class actually started a journey of cool easy drawings just by using drawing stencils for kids.
By all means, they wanted to be creative, so they would put different stencil patterns together to make all sorts of designs.   Just imagine how busy they were tracing and folding geometrical shapes, and coloring and cutting them out from simple stencil designs.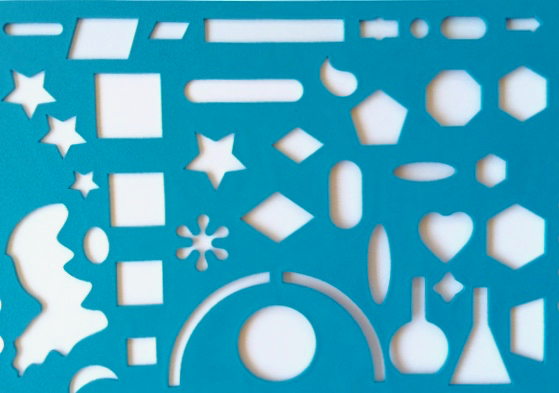 This stencil art template is an example of one that I used for easy art draw in a lesson.
---
Easy Drawings
For one thing, I started a research to find drawing ideas for creative activities.  Notably, I kept looking at the wonder of kids drawing stencils.   The fact that they are ready made outlines of drawing designs made lessons easy.
The stencil below has examples of easy drawings that I used in an art lesson which was extended into speaking and listening lesson, then transferred into creative writing.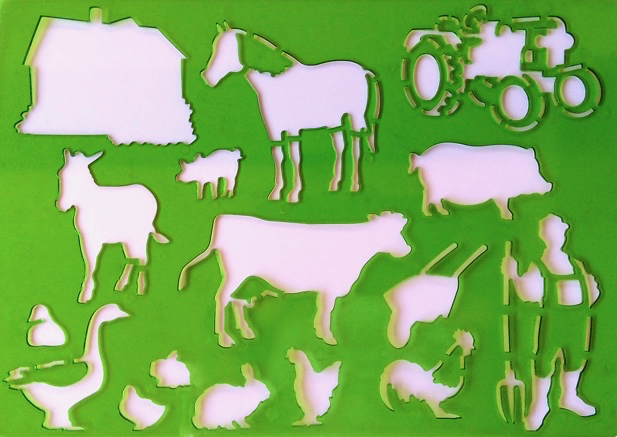 Plastic stencils are durable and they can be used over and over again, so I like using them.
After all, what can kids create from these simple art drawings?  The end results were always amazing.  Using drawing stencils for kids was a good way to inspire and motivate children in my art and craft lessons.
---
A Passion Developed
In general, my passion for drawing with simple stencil designs grew.  No doubt, they kept the students engaged.  In fact, they were easy and fun to use with the kids, and they enjoyed the activities.  Using drawing stencils for kids was a good way to inspire and motivate children in my art and craft lessons.
Amidst all the fun, these lessons were nicknamed 'Make Stencil Art.'  With this in mind, I always look forward to these activities because the kids imagination and creativity always fascinate me.  In case you have a passion and want others to know, click here and learn how to share what you love to do on your very own website.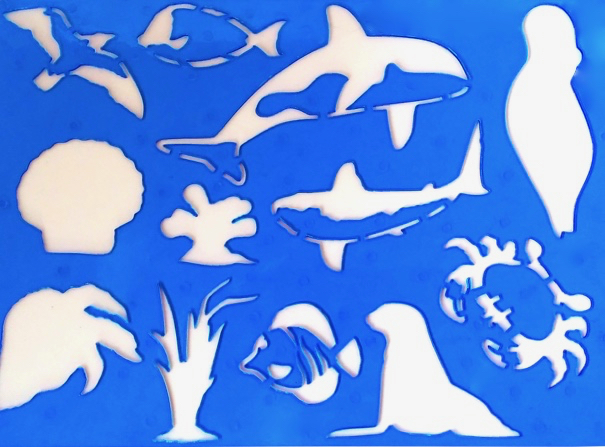 For sure the children's creativity with the use of craft stencils were stunning.  Forthwith I developed other lessons out of my stencil art class.  Furthermore, the kids creativity enhanced other learning.  Following this even further this led to a higher level of speaking and listening.  Not to mention creative thinking and writing activities, which got the kids sharing their story ideas and creativity.
---
Improved Skills
In the same way, speaking, listening, and thinking skills got better.  In addition, creative writing, descriptive writing and the art of pencil drawing greatly improved.  Equally, kids made many birthday and greeting cards to take home.  On the other hand, they made posters, and completed projects in class all with the help of drawing stencils.  As a matter of fact, we also had a t-shirt decoration at the end of the school year too.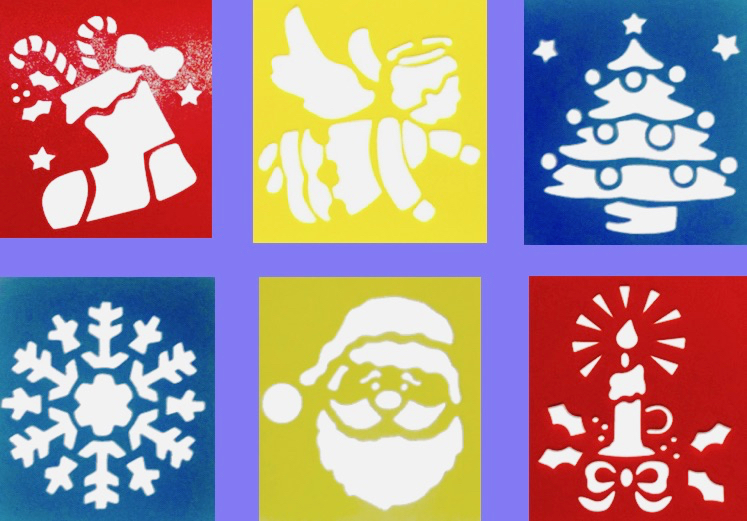 Using large Christmas stencils, especially Santa stencils were very popular in class during the festive season.
---
My Inspiration Grows
Obviously, as I reminisce on those activities my interest in drawing stencils has been rekindled.  I still picture the delight I saw on so many faces.  Chiefly, the beauty and improvement of kids work also rest with me.  Not to mention the positive feedback from parents.  All this significantly inspired the birth of artofstencils.com – kids stencils for drawing.
Above all, my desire is that this site will help to provoke the thoughts of anyone who would like to use drawing stencils for kids to create beautiful art.  Certainly, these drawing templates will give great pleasure as you delve in the activity.  Moreover they can add some sentiments, and bring some happiness to you and others.
---
Mission to Accomplish
My mission is to inspire and give a spark to anyone who would like to rev up some creativity with these drawing ideas for kids just by using stencil templates.
I hope that your drawing, coloring or painting experience will be fun, and memorable, and that boys, girls and adults may become excited in creating pieces of art with drawing stencils.
---
My Website 
Finally, I give credit to Wealthy Affiliate .  This company is the reason why I am able to build this website.  Notably, Wealthy Affiliate helps to sharpen my online skills and to understand affiliate marketing.  A key point is that I received a free education on how to build a real online business.  This is my push to get going with this website.
How would you like to promote your hobby, your passion, your profession?
Curious?
Wealthy Affiliate is a program that has a lot to offer, and can provide real income from your hobby.
Join for free and go through the Wealthy Affiliate program.  Follow the training and take action on what you have learned.  You will be on your way for online success.
Still undecided?  Try promoting your hobby or your profession for FREE!
---
Hope you are happy with your experience at artofstencils.com.  If you have any questions, concerns or suggestions please let us know right here.
SaveSave
SaveSave
SaveSaveSaveSave
SaveSave
SaveSave
SaveSave
SaveSave
SaveSave
SaveSave
SaveSave
SaveSave
SaveSave
SaveSaveSaveSave
SaveSave
SaveSave
SaveSave
SaveSave
SaveSave
SaveSave
SaveSave
SaveSave
SaveSave
SaveSave