Nobody denies that butterflies are gorgeous.  There is no doubt that a Butterfly Template Printable can add that beauty to your art projects.  In general, butterflies have an enchanting existence in nature.  As a matter of fact, they spread happiness to flowers as they flutter around them.  Equally, a Butterfly Template Printable brings joy to your artwork when you use it.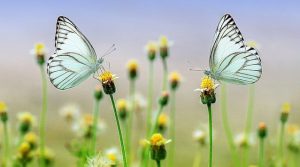 Whether in the garden, at the park or generally in nature, butteries are beautiful.  Of course, their gentle dance in the air and from one flower to the other is a delight to watch.  Certainly they warm my heart and make me appreciate them even more.  In fact, that's one of the reasons why I like to see kids add butterflies to their drawings.
Touch of Nature
By the same token, kids can create artwork of nature that shows butterflies dancing on a sunny day.  Additionally, they can draw fluttering butterflies around flowers along the trails.  Likewise a beautiful garden with lively butterflies.  By the way, you can download this Butterfly Template Printable.
Brings Color and Life
To point out, you can also print a Butterfly Wing Template here.  With attention to what the butterfly symbolizes your artwork can reflect that.  For example an outburst of joy and beauty.  Certainly kids can make their masterpieces of art lively with them.  Following this further, they can use colors that represent their happiness.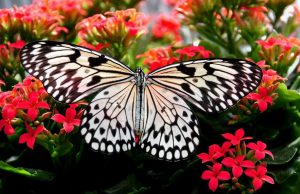 Both butterflies and flowers can't do without the other.  Specifically though there are some flowers that attract butterflies more than others because of the nectar.  In case you have a garden and want to see butterflies teaming with life around those flowers, then it's best to have those with the attraction.
Actually there are certain color blossoms that attract them most:  For instance yellow, pink and red, likewise purple and orange blossoms.
Bear in mind that butterflies love space and sunlight too.  Additionally, they also like fresh water.
Butterflies Have Meaning: Get Butterfly Template Printable Below
They are all free Butterfly Templates, so go ahead and print them on the usual 8.5 x 11 inch paper.
Simple Butterfly Template                                   Blank Butterfly Template
Butterfly Drawing Outline                                      Free Large Butterfly Stencil
Free Butterfly Stencil Pattern                              Easy Butterfly Craft Stencil
Simple Butterfly Outline                                      Butterfly Cutout Template
Another key point about butterflies is that some cultures around the world believe that they represent hope and peace.  Notably, there is also the belief of change and a new beginning in life.  For this reason, many people consider butterflies to represent a new you.
On the other hand, there are others who believe that seeing butterflies just mean a carefree life.  Whatever people believe, remember that these beliefs are linked to culture.
Be that as it may, if you have a belief about butterflies please share them here.  Have questions, concerns or suggestions?  Feel free to share this post.
Images credited to pixabay.com
Read More       
SaveSave
SaveSave
SaveSave
SaveSave
SaveSave
SaveSave
SaveSave
SaveSave