Stencils for Kids may inspire kids to bring out their creativity in many ways, from the start of an art project to the very end.  First, we must give them the tools to help enhance their thoughts.  Important to realize that these tools help to strengthen tiny muscles.  From the very early stage of holding a crayon or pencil to scribble, little kiddos give us the thrills.  No doubt, this is a sign that the child is an active learner.
Explore and Learn 
In general, as children grow, they explore and learn more.  Together with basic shapes and colors, they show their interest in objects by touching them.  Once they reach the stage to hold objects and draw, we should give them all the encouragement.  As a matter of fact some cool drawing tools like Stencils for Kids are great.
Stencils for Kids Ideas

Of course we can engage kids in interesting things to draw.  For example, older kiddos from age 5 and up can use pre-drawn shapes.  Truly, there are lots of ideas with Stencils for Kids.  In fact, kids will spend time with these cool easy drawings for hours.  Likewise these drawing tools are perfect for them to take a break from the computer, watching television, or playing with electronic games.
Remember, dependency on the digital world should not reach the point where basic thinking skills are under developed.
Things That Kids Can Draw
Even though Stencils for Kids are not as popular as electronic games, they give lots of ideas for kids to draw.  After all, the many different designs of pets, farm and wild animals, dinosaurs, marine life, flowers, birds, cars, and trucks are more than enough for a push start.   Albeit, this list goes on and on with so many to choose from.  Surely as kids are exposed to these shapes, they are learning the names.

Simple Stencil Designs
In case you want an easy start for young children, then allow them to draw faces.   Kids love to draw the family, whether it be mom, dad and siblings.  With Stencils for Kids they can do even more with their drawings.  For example, children can add designs to their drawings.  By all means, simplified outlines are great for kids to work with.  Freehand drawing by kids are great of course, but this is just another way to show them how they can draw faces with this shapes.
Lots of Creativity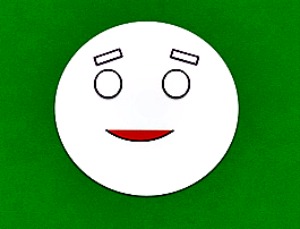 Kids stencils offer lots of creativity.  To be sure, select an activity with fun easy things to draw.  Objects must appeal to the eyes and engage kids.  Then you can extend their artwork into a discussion for writing a story.
Accordingly, challenge children to bring out their creative side with Stencils for Kids.  Then again, use different outlines to develop drawing, thinking and writing skills.  Above all, take learning to a higher level.
Fun For Kids
Activities with Stencils for Kids can be endless fun as children put on their thinking caps and get to work.  Kiddos can draw their own scenes and add a rhino battling with a lion.  In addition they can  trace a shark and an octopus to add to an ocean scene.  Furthermore, they can also add flowers and butterflies fluttering around them in a garden.
Besides, kids can decorate scrapbooks and t-shirts, design posters, create murals and themes for just about anything.

Discover more about stencils by clicking this link: https://en.wikipedia.org/wiki/OmniGraffle#Stencils
Read More
What is Your Preference? Freehand Drawing Techniques or Stencil Art Templates
SaveSave
SaveSave
SaveSave
SaveSave
SaveSave
SaveSave
SaveSave
SaveSave
SaveSave
SaveSave
SaveSave