Plastic Drawing Templates are ideal drawing tools for kids.  
Although this may be true, Are Plastic Drawing Templates Good For Toddlers to Draw Shapes?  Bearing this in mind, Plastic Drawing Templates can help kids recognize basic shapes.
It is said that the first five years of a child's life are most important to  their physical, social, intellectual and emotional development.  
Are Plastic Drawing Templates Good For Toddlers to Draw Shapes?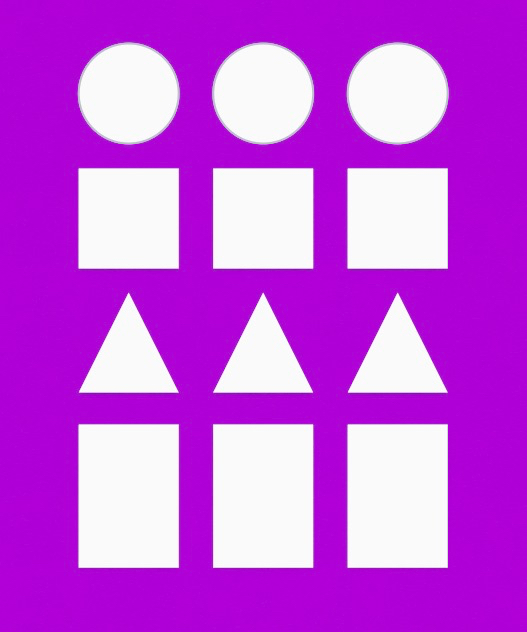 As children develop we expect them to recognize these shapes.  Right?
Nevertheless how will this help the child?  Isn't the child at the age for scribbling and that's okay?
Remember though a child learns more quickly during the early years.  Therefore developing the fundamental skills will set the foundation for them as they grow.
Apart from just scribbling however, you may want to introduce easy stencil designs to help them recognize and identify the basic shapes.
 Recognizing Basic Shapes
By the time kids are ready to hold writing tools, these easy designs for kids may very well help with controlled pencil movement.  At first you may want to hold the child's hand to help with tracing the outline of the shape.  The child may start to understand how lines connect to draw a shape.
Talking to your child about the shape is also important.  In light of that the child gets familiar with the name of the shape.  Nevertheless a 3 year old toddler may not want to sit with you to draw a shape.  Consequently other colorful solid shapes may be used to help reinforce recognition.  As a matter of fact, this is where you may want to play a game like shape bingo with your child.  To emphasize, as you play, remember to name the shape, and keep practice time short.
Affiliate Disclosure: artofstencils.com is a participant in the Amazon Services LLC Associates Program, an affiliate advertising program designed to provide a means for sites to earn advertising fees by advertising and linking to Amazon.com and affiliated sites.  "As an Amazon Associate I earn from qualifying purchases." 
Eventually your child may begin to associate those shapes with the outlines of the Plastic Drawing Templates.  In fact this may very well mark the beginning of fun easy things to draw with your child.
Transition From Plastic Drawing Templates 
It is important to note that the benefits of drawing include the development of a child's fine motor skills.  Since this involves the use of the small muscles in the hands, fingers and wrists, art activity is a plus.
Should tracing shapes be imposed on a toddler?  Certainly not, I don't think so because this could be a challenge for the child.  Remember many kids of this age could be at the scribbling stage.
However, if your child displays an interest and you think it's time to try tracing, then go for it.  Of course this will require your hand over the child's hand to support the movement of the pencil.
Drawing to Tracing
Accordingly, drawing along the outline of a stencil design may be much easier than tracing.  Although this may be true, it involves a transition for the child.  As a child transitions from drawing stencil outlines to tracing, then we have to set the pace for the child.  First we may start off by tracing the shape lightly with dots, then help the child hand over hand to draw over that same dotted shape.
Again, talk with your child about the shape and how you are both drawing the same shape.  As a result this may help your toddler to infer that the shape may be drawn another way.
Forthwith this may very well be a test for your child.  In this case, do freehand drawing or use an easy easy drawing stencil for kids.
Should Toddlers Use Different Stencil Designs For Drawing?
Even though your toddler has shown mastery of the basic shapes, you should also introduce them to some other cool easy things to draw.  By all means introduce them to: star, heart, diamond, and egg.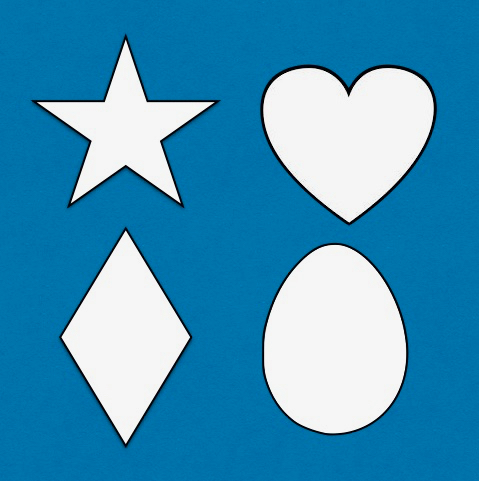 Should Toddlers Learn to Combine Shapes?
Once your child has shown good mastery skill of the different shapes, the learning process should not be stopped.  In fact this is the time for extended activity with these shapes. Right?
Of course you may want to show your child how to put these shapes together.  Forthwith help them to create things like a snowman, a pig, candy cane, rainbow, and caterpillar.
Extended Kids Activities
There are so many objects that you and your child can create from these basic shapes.  You may continue to stimulate your toddler's thoughts through speaking and listening activities about their creativity.
If you are not comfortable using drawing template for stencil, feel free to use other things around the house like paper towel or toilet paper cardboard rolls to make circles.
Using a Model to Draw Shapes
Gradually as your child becomes confident and shows readiness for tracing on their own, then allow him to draw a shape free hand.  Then use a model.  For example, if you put a square shape on a table, would you ask a toddler to draw it?  Of course your step by step assistance with your hand over the child's hand will be very important to get this done.  In case the toddler's interest isn't there however, then it's time to let that activity go.  The process should not be rushed.
We want to make sure you're happy with your experience at artofstencils.com. Have questions, concerns or suggestions?
Read More     
SaveSave
SaveSave
SaveSave
SaveSave
SaveSave
SaveSave
SaveSave
SaveSave
SaveSave
SaveSave
SaveSave
SaveSave
SaveSave
SaveSave
SaveSave