For the most part, Free Printable Animal Stencils are perfect for projects that include animals.  In case you are an animal lover looking for Free Printable Animal Stencils, you can get them right here to start your project.  Together with tame and wild you can also find your furry, watery and feathery friends.
Decorate With Free Printable Animal Stencils
Watch this short video for a demonstration on how you can easily stencil a t-shirt with animal stencils and other stencil designs.
In essence, you can find many of the creatures you love right here.  To put it differently, there are Free Printable Animal Stencils such as your friendly furry pets that cuddle on the couch or hop in bed with you.  On the other hand, there are also those found on the farm and in the sea.  No doubt they are all  ideal to use as decorative stencil templates.
Watch this short video to see how you can easily create a great animal stencil design.
As a matter of fact, you can use these designs to 'lively up' so many things.  For instance, you can decorate a tote bag, t-shirts, revive an old pair of jeans, decorate flower pots, and the list can go on.
All things considered, those that leap and those that crawl are not so popular however.  Nevertheless, some people do find them awesome creatures to add to their creative art work.  For example the frog makes a wonderful addition to many beautiful pieces of art.
Four Legged Friends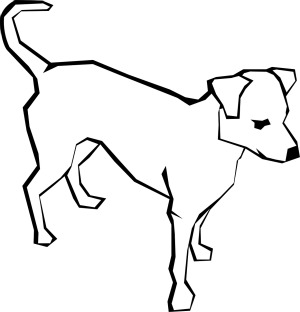 Generally speaking, our four legged friends are obviously the most popular. To begin with, you can print Dog Stencils here to create your hearty doggy goodness projects.
Needless to say, there are different silhouettes of your pawed friends to print.  Of course, you can also add details to your work with a dog bone.
Coupled with your favorite, there are also your soft purr purr feline friends.  check here for Cat Stencils.
Usually the black cat makes a very popular decoration for Halloween.  However I have often heard as a child that black cats are associated with being unlucky.  Although this may not be true, some people still do not like black cats.
Despite the negative thoughts however, you can use a black cat silhouette to set up up an attractive black cat pumpkin stencil showpiece for Halloween.  Remember to print your black cat silhouette here.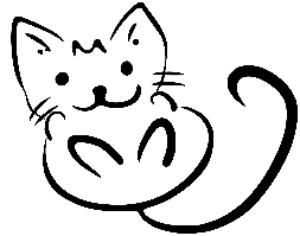 By the way, if these are not the craft stencil patterns you are looking for, then you can get farm animals instead.  In particular a cow stencil is a farm favorite for sure.
Farm and Marine Friends
Other than your farm friends, there are the marine life stencils for those who would rather decorate with a water related theme.  Aside from the usual fish stencils, remember that there are also some cute dolphin stencils to complete your marine life project.  After all, dolphins are such adorable creatures.
 Prehistoric
In addition to all of these design templates, there are even more for little kiddos who like prehistoric animals.  For example, these dinosaur stencils are fun for kids to trace along the outlines and color.  At the same time, they can also use them to complete class projects.
Eagle Stencil
Unquestionably, the eagle is seen as king in the sky, and it symbols might and bravery.  Once in a while, you can send a strong message with an eagle stenciled on something.  This is especially so if you want to show patriotism, for example you can have an eagle stencil designed on a t-shirt.
Garden Stencil Designs
Remember that stencil templates can be used outside too.  You can surely give your patio or garden a boost with Free Printable Animal Stencils.  As an example, you can put animal stencil designs on flower pots.
Generally speaking, children enjoy decorating with design templates, so get them involved when doing a n easy project.  Of course it is an opportune time to work with them.  No doubt projects are fun for kids to unleash their imagination.
In particular they can help to redecorate a room be it at home or even at school.  In fact, they can use popular animal stencils like giraffe template or a tiger stencil outline to add to their fantasy world with flowers.  Likewise fluttering butterflies add beauty too.  You can print them here.
Overall, it depends on your theme and what you are working with.
Click here for free stencil patterns that you can print.
We want to make sure you are happy with your experience at artofstencils.com. If you have any questions, concerns or suggestions please let us know.  Feel free to leave a comment and share your animal stencil projects.
Images credited to pixabay.com
Read More:  
SaveSaveSaveSave
SaveSave
SaveSave
SaveSave
SaveSave
SaveSave